The Here and Now
What if you could change your life by doing one thing for just ten seconds each day? What if this thing would make you more contented, more grounded, and less stressed?
Welcome to mindfulness.
We spend almost all of our time worrying about two things: what has already happened (the past) and what hasn't happened yet (the future). This only makes us miserable. The past is over, so there's nothing we can do about it. And the future isn't something we should be thinking about right now—unless we're taking concrete action toward a goal.
Mindfulness breaks us out of this pattern by turning our awareness to the simple moments of life as they happen. We laser in on our senses as we're experiencing them, and we feel them deeply.
So, the way to "be deep" is to focus on what's going on right now.
I have two favorite ways to zap into the present moment.
The first way is to briefly tune in to my breath a few times a day. Set an alarm on your watch or phone to go off at three set times during the day. When it goes off, close your eyes and take three deep breaths. Notice how the breath feels as it flows in and out. Let go of whatever else is going on in your mind. Then open your eyes and go back to your day.
The second way is to tune in to the little details of the day. Say you're picking up a water bottle. Consider this: How does the bottle feel in your hand? Is it heavy or light? When you take a sip of the water, how does it feel on your tongue? Is it cool or warm? What does it taste like? Try this exercise with one small act each day.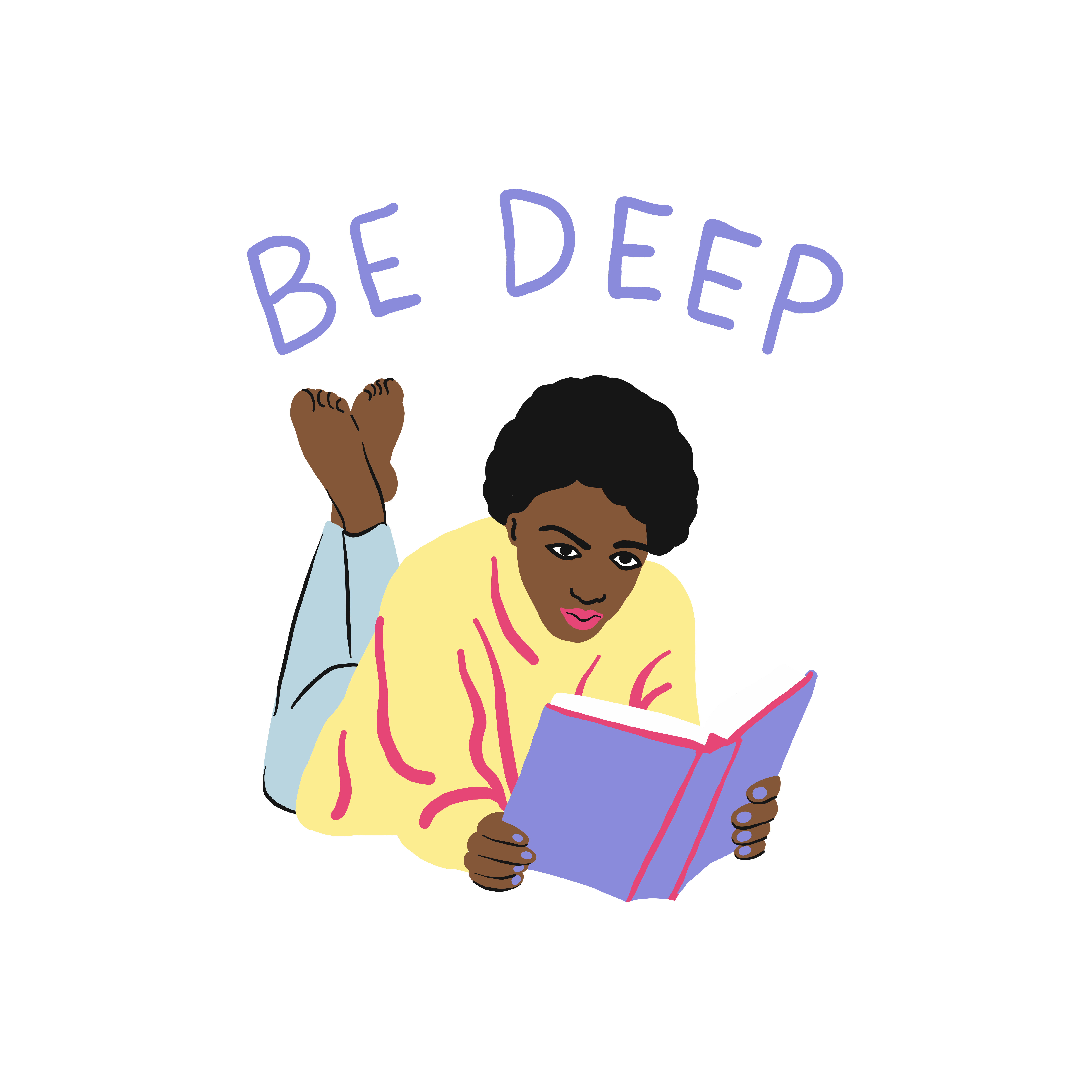 MINDFUL MOVEMENT: Walking Meditation
Walking meditation is a great way to de-stress and get centered while moving your body and getting some fresh air. It takes only a few minutes, so you can do it almost anywhere.
The next time you're walking down the street, start by getting your senses alert. Tune in to the pace of your steps and fall into the rhythm of the steps. What do they sound like?

Turn your attention to an object you see as you're walking. It might be a sign, a tree, or a building. Look intently at that object and observe it without labeling it. Just notice it.

Now turn your attention to the noises that surround you. Don't label them. Just listen.

Finally, turn your attention to your breathing. Is it fast and shallow or slow and deep? Take a few deep breaths and continue with your steady pace.

When you finish your walking meditation, take a minute and pause before reentering your day. Notice the way your body and mind feel. Carry that alertness and presence with you into the rest of your day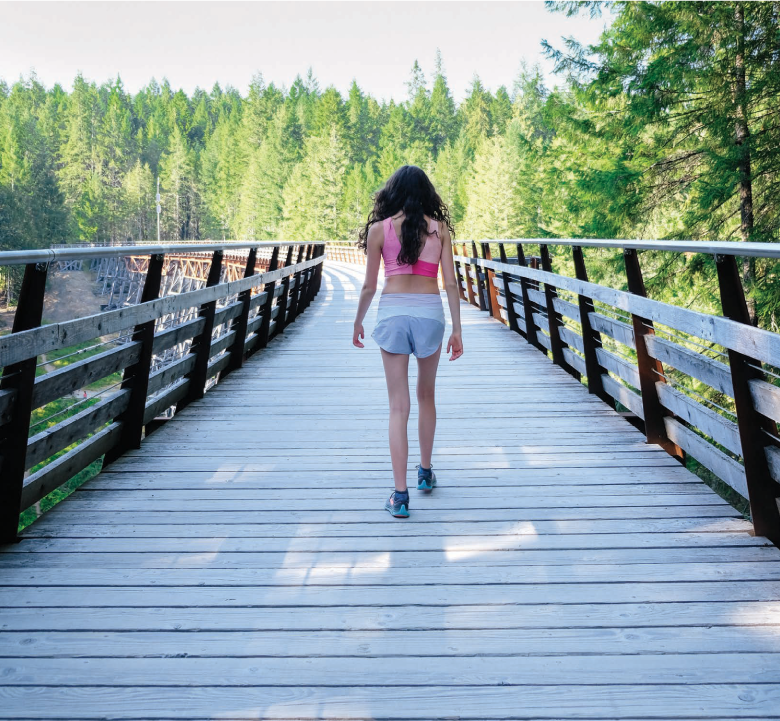 This is an excerpt from the chapter "Be Deep" from Whole Girl: Live Vibrantly, Love Your Entire Self, and Make Friends with Food by Sadie Radinsky.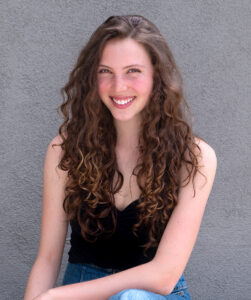 Sadie Radinsky is a 19-year-old blogger and recipe creator. For over six years, she has touched the lives of girls and women worldwide with her award-winning website, wholegirl.com, where she shares paleo treat recipes and advice for living an empowered life. She has published articles and recipes in national magazines and other platforms, including Paleo, Shape, Justine, mindbodygreen, and The Primal Kitchen Cookbook. She lives in the mountains of Los Angeles. For more, visit wholegirl.com.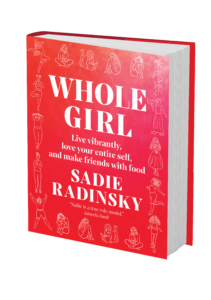 Sounds True | Amazon | Barnes & Noble | Bookshop | Indiebound