How to Bloom in the Dark: Self-Compassion, Compost, and Nature

Compassion is the magic ingredient that turns our personal "compost" into personal evolution. Some time ago, I found a strange bloom in the kitchen. It was elegantly twisted, ...
Have you ever felt like you lost a part of yourself?
Sometimes it happens. Life changes, and we change with it. It could be a move, job change, marriage, kids, taking care of elders, or any sort of transition. Sometimes it's not even a difficult transition that makes us lose a part of ourselves but a decision we make to keep on with some things and release the rest. And yet, we might regret leaving that part of us behind. Often, the part of ourselves we leave behind is a creative part of ourselves that we might think, in today's world, is less important or less valued.
This certainly happened to me—for about fifteen years. Basically, I lost my voice. As much as I loved singing, for reasons I could not fully understand, I knew part of my path was to continue in my study of healing. Unfortunately, when I chose graduate school, I also decided there was no point in singing anymore if I was not "serious." Not only did I relinquish my opportunity to prepare for a professional career in classical western opera singing—I simply stopped singing altogether. And by making that black-and-white decision, based more in perfectionism than in feeding my heart and soul, I lost a huge part of myself for more than fifteen years. Singing was a gift I was given to bring me back to my own creative bliss—but I had been blind to its purpose for most of my life. And a part of me literally felt like I had died.
I'll bet many of you can relate. External circumstances seem to shift the tides of our lives so that sometimes we lose parts of ourselves society doesn't necessarily directly reward. If we enjoyed art, dance, music, or other areas of creative expression when we were young, unless we pursued these passions as professional artists, we might have lost sight of them over the years. We often think we have to leave creative pursuits behind in our process of "adulting"—making money, providing for a family, and pursuing a career. However, losing that creative juice comes with real costs—we can end up losing our ability to innovate, our fluidity, and a great deal of our joy.
Thankfully, our creativity is never really lost. In my case, I found the joy of singing again spontaneously while singing to my kids when they were young. When they got a bit older, I decided to reclaim the fun of singing for myself. Out of the blue, I created a Guns N' Roses cover band called Nuns N Moses. I searched for musicians and convinced them (all straight males) to dress as nuns while I dressed as Moses for part of the show, changing lyrics and singing songs from Moses's perspective. It was hilarious fun while paying homage to one of my favorite childhood rock 'n' roll bands with excellent musicians. Soon after, I was asked to front an Iron Maiden tribute band called Up the Irons. The music was amazing, and the band was a hit, with thousands of fans and a busy gig schedule at the best venues in Southern California. I found myself blissfully singing my heart out—and I had more energy than I ever had in my life.
I share this personal story with you for two reasons. One is to remind you that the parts of you that you think are forgotten actually live on inside of you—particularly the creative parts of you. These are the parts that long for authentic expression, in whatever ways they are able to manifest. They do not die, and when we give them voice, we actually provide healing for ourselves—an ability to bring us to a greater sense of self-awareness, self expression, connection, and ultimately transcendence. The second reason is to challenge you to consider ways you can step out into a more authentic expression of yourself—even if it feels risky to you. The best thing you can do is to break the false idol of yourself. Creative expression gives you the tools to connect with yourself beyond your cultural and social conditioning and to connect with others in true heart and soul expression. Nothing can be more freeing and more healing.
PUTTING CREATIVITY INTO PRACTICE
Fostering Our Flow
How do we begin to jump-start our experience of creativity and its links to flow, improved mood, and vitality to augment our own deeper, more authentic expression of ourselves and our healing? Following is an easy guide:
First, recognize that you are a creative being. The more you identify yourself as a creator, the easier it will be for you to create in different settings, even at work. Even the scientific data suggest this.
Start simple. Remember that no one defines what is creative except you. Is there a particular creative activity that draws you to it? It does not matter whether you have prior experience with
It does not need to be a specific art form, either (putting creative outfits together or improvising a meal without a recipe are examples). Pick something easy for you to engage in at least once a week for six weeks, and do something that you can easily fit into your day or week. (Singing in the car or dancing around the house for fifteen minutes a day counts!)
Go beyond judgment. Suspend your and others' judgment, and move beyond your discomfort. Believe me, I know what it's like when the kids beg you to stop singing in the car! You will encounter a whole slew of judgmental statements, most of them likely from yourself. As Nike loves to say, "Just Do It." (In my case, when encountering my children's complaints, I keep singing, but I do it more softly so as not to irritate their eardrums beyond belief.) When feeling uncomfortable, do it anyway and tap into the bodily, energetic feeling that you have when you are being creative. That will help you break through those negative self-judgments and clear those vrittis, or mind disturbances!
Observe, persist, and enjoy. Notice how you feel after engaging in your creative act. Be your own scientist. Explore how you feel after the first time, and then the second time, and so on. How did the rest of your day go after you allowed yourself some time for creativity? Keep at it, and even try your hand at something new. You might feel more comfortable working with an art form you have learned in the past. However, remember that your goal is not perfection—it is connecting with the energy of creativity. There is something to be said for examining an art form with "beginner's mind." Keep honing your creativity by focusing on both things you know and things you don't know, and see what insights come to you as a result.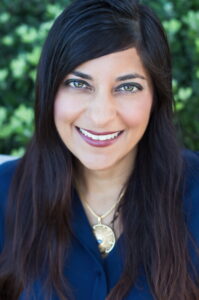 Shamini Jain, PhD, is the founder and CEO of the Consciousness and Healing Initiative (CHI), a nonprofit collaborative that leads humanity to heal ourselves. Dr. Jain is an Ivy League-trained clinical psychologist and an award-winning research scientist in psychoneuroimmunology (PNI) and integrative medicine. She is a sought-after speaker and teacher in mind-body-spirit healing. Dr. Jain is also adjunct faculty at UC San Diego. For more, visit shaminijain.com.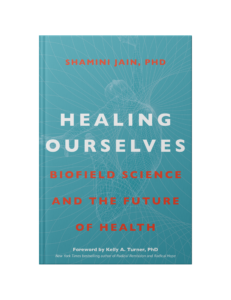 Learn More
Amazon | Barnes & Noble | IndieBound | Bookshop | Sounds True
Friends, I wanted to share with you a free chapter from Adyashanti's inspiring (and very provocative) book The End of Your World: Uncensored Straight Talk on the Nature of Enlightenment.
More and more people are waking up spiritually. And for many of them, the question becomes: Now what? "Information about life after awakening is usually not made public," explains Adya. "It's most often shared only between teachers and their students." The End of Your World is his response to a growing need for direction on the spiritual path. Consider this Adya's personal welcome to "a new world."
Here is the excerpt, entitled "Exploring Life After Awakening." 
There's a phenomenon happening in the world today. More and more people are waking up—having real, authentic glimpses of reality. By this I mean that people seem to be having moments where they awaken out of their familiar senses of self, and out of their familiar senses of what the world is, into a much greater reality—into some- thing far beyond anything they knew existed.
These experiences of awakening differ from  person to person. For some, the awakening is sustained over time, while for others the glimpse is momentary—it may last just a split second. But in that instant, the whole sense of "self " disap- pears. The way they perceive the world suddenly changes, and they find themselves without any sense of separation between themselves and the rest of the world. It can be likened to the experience of waking up from a dream—a dream you didn't even know you were in until you were jolted out of it.
In the beginning of my teaching work, most of the people who came to me were seeking these deeper realizations of spirituality. They were seeking to wake up from the limiting and isolated senses of self they had imagined themselves to be. It's this yearning that underpins all spiritual seeking: to discover for ourselves what we already intuit to be true— that there is more to life than we are currently perceiving.
But as time  has passed, more  and  more  people are coming to me who have already had glimpses of this greater reality. It is because of them that I am giving the teachings in this book.
The Dawning of Awakening
This discovery I'm talking about is traditionally referred to as spiritual awakening, because one awakens from the dream of separation created by the egoic mind. We realize—often quite  suddenly—that our  sense of  self, which  has  been formed and constructed out of our ideas, beliefs, and images, is not really who we are. It doesn't define us; it has no center. The ego may exist as a series of passing thoughts, beliefs, actions, and reactions, but in and of itself it has no identity. Ultimately all of the images we have about ourselves and the world turn out to be nothing but a resistance to things as they are. What we call ego is simply the mechanism our mind uses to resist life as it is. In that way, ego isn't a thing as much as it is a verb. It is the resistance to what is. It is the pushing away or pulling toward. This momentum, this grasping and rejecting, is what forms a sense of a self that is distinct, or separate, from the world around us.
But with the dawn of  awakening, this outside world begins to collapse. Once we lose our sense of self, it's as if we have lost the whole world as we knew it. At that moment— whether that moment is just a glimpse or something more sustained—we suddenly realize with incredible clarity that what we truly are is in no way limited to the small sense of self that we thought we were.
Awakening to truth or reality is something that is very hard to talk about because it is transcendent of speech. It is helpful, nevertheless, to work with some sort of a guidepost. The simplest thing one can say about the experiential knowledge of awakening is that it is a shift in one's perception. This is the heart of awakening. There is a shift in perception from seeing oneself as an isolated individual to seeing oneself, if we have a sense of self at all after this shift, as something much more universal—everything and everyone and every- where at the same time.
This shift is not revolutionary; it's the same as looking in the mirror in the morning and having an intuitive sense that the face you are looking at is yours. It is not a mystical experience; it is a simple experience. When you look in the mirror, you experience the simple recognition, "Oh, that's me." When the shift of perception that's called awakening happens, whatever our senses come into contact with is experienced as ourselves. It's as if we think with everything we encounter, "Oh, that's me." We don't experience ourselves in terms of our ego, in terms of a separate someone or separate entity. It's  more a feeling of the One recognizing itself, or Spirit recognizing itself.
Spiritual awakening is a remembering. It is not becoming something that we are not. It is not about transforming ourselves. It is not about changing ourselves. It is a remembering of what we are, as if we'd known it long ago and had simply forgotten.  At the moment  of this remembering, if the remembering is authentic, it's not viewed as a personal thing. There is really no such thing as a "personal" awakening, because "personal" would imply separation. "Personal" would imply that it is the "me" or the ego that awakens or becomes enlightened.
But in a true awakening, it is realized very clearly that even the awakening  itself is not personal. It is universal Spirit or universal consciousness that wakes up to itself. Rather than the "me" waking up, what we are wakes up from the "me." What we are wakes up from the seeker. What we are wakes up from the seeking.
The problem with defining awakening is that upon hear- ing each of  these descriptions, the  mind creates another image, another idea of what this ultimate truth or ultimate reality is all about. As soon as these images are created, our perception is distorted once again. In this way, it's really impossible to describe the nature of reality, except to say that it's not what we think it is, and it's not what we've been taught it is. In truth, we are not capable of imagining what it is that we are. Our nature is literally beyond all imagination. What we are is that which is watching—that  consciousness which is watching us pretending to be a separate person. Our true nature is continually partaking of all experience, awake to every instant, to each and every moment.
In awakening, what's revealed to us is that we are not a thing, nor a person, nor even an entity. What we are is that which manifests as all things, as all experiences, as all personalities. We are that which dreams the whole world into existence. Spiritual  awakening reveals that  that  which is unspeakable and unexplainable is actually what we are.
Abiding and Nonabiding Awakening
As I've mentioned, this experience of awakening can be just a glimpse, or it can be sustained over time. Now, some would say that if an awakening is momentary, it is not a real awakening. There are those who believe that, with authentic awakening, your perception opens up to the true nature of things and never closes back down again. I can understand  this perspective, since ultimately the  whole spiritual journey does lead us to  a full  awakening. Full awakening simply means that we perceive from the perspective of Spirit—from the view of oneness—all the time.
From this awakened perspective, there isn't any separation anywhere—not in the world, not in the universe, not in all the universes everywhere. The truth is anywhere and everywhere, at all times, in all dimensions, for all beings. It is a truth that is the source of everything that will ever be experienced—in  life, after life, in this dimension or any other dimension.
From the perspective of  the ultimate, literally every- thing—be it at a higher or lower dimension, here or there, yesterday, today, or tomorrow, everything—is but a manifestation of Spirit. It is Spirit itself that wakes up. So, ultimately, the trajectory every being is on, whether they know it or not, is a trajectory toward full awakening—toward  a full knowing, toward a full experiential knowledge of what they are, toward unity, toward oneness.
But the moment of awakening may or may not result in a permanent seeing. As I said, some people will tell you that unless it's permanent, the awakening is not real. What I've seen as a teacher is that the person who has a momentary glimpse beyond the veil of duality and the person who has a permanent, "abiding" realization are seeing and experiencing the same thing. One person experiences it momentarily; another experiences it continually. But what is experienced, if it is true awakening, is the same: all is one; we are not a particular thing or a particular someone that can be located in a particular space; what we are is both nothing and every- thing, simultaneously.
So, as I see it, it doesn't really matter whether an awakening is instantaneous or continuous. It matters in the sense that there is a trajectory—nobody's heart will be totally fulfilled until that perceiving from the point of view of truth is continuous—but what is seen is an awakening, whether it is sustained or not.
This glimpse of awakening, which I call nonabiding awakening, is becoming more and more common. It happens for a moment, an afternoon, a day, a week—maybe as long as a month or two. Awareness opens up, the sense of the separate self falls away—and  then, like the aperture on a camera lens, awareness closes back down. All of a sudden that person who had previously perceived true nonduality, true oneness, is quite surprisingly now perceiving back in the dualistic "dream state." In the dream state, we're back in our conditioned sense of self—in a limited, isolated sense of being.
The good news is that once a moment of this clear seeing has actually taken place, the aperture of our awareness can never completely close down again. It may seem like it has closed down completely, but it never quite does. In the deep- est part of yourself, you don't ever forget. Even if you've only glimpsed reality for a moment,  something within you is changed forever.
Reality is nuclear; it's incredibly powerful. It's unimaginably potent. People can experience a f lash of reality in the time it takes to snap your fingers, and the energy and the force that enters into them as a result is life altering.
Just one moment  of awakening begins the dissolution of one's false sense of self and, subsequently, the dissolution of one's whole perception of the world.
Awakening Is Not What You Imagine It to Be
In a very real sense, it is much more accurate to talk about what we lose upon awakening rather than what we gain. We not only lose ourselves—who we thought we were—but we also lose our entire perception of the world. Separation is only a perception; in fact, when it comes to our world, there is nothing but perception. "Your world " is not your world; it is only your perception. So while it may seem negative at first, I think it's much more useful to talk about spiritual awakening in terms of what we lose—what we awaken from. This means we're talking about the dissolution of the image we have of ourselves, and it's  this dismantling of who we thought we were that is so startling when one wakes up.
And it is indeed startling: it's not what we think it's going to be like at all. I've never had a single student come back and say, "You k now, Adya, I peered through the veil of separation, and it's pretty much what I thought it would be. It measures up pretty closely to what I've  been told." Usually they come back and say, "This is nothing like what I imagined."
This is especially interesting since many of the people I teach have been studying spirituality for many years, and they often have very intricate ideas about what awakening is going to be like. But when it happens, it is always different from their expectations. In many ways, it is grander, but also in many ways, it is simpler. In truth, if it is to be true and real, awakening must be different from what we imagine it to be. This is because all of our imaginings about awakening are happening within the paradigm of the dream state. It is not possible to imagine something outside of the dream state when our consciousness is still within it.
How Does Your Life Change after Awakening ?
With awakening there also comes a total reorganization of the way we perceive life—or at least the beginning of a reorganization. This is because awakening itself, while beautiful and amazing, often brings with it a sense of disorientation. Even though you as the One have awakened, there is still your whole human structure—your body, your mind, and your personality. Awakening can often  be experienced as very disorienting to this human structure.
So it is the process that happens after awakening that I want to explore. As I've said, for a very few people, the moment of awakening will be complete. It will be final in a certain sense, and there will be no need for a continuing process. We might say that such people had an extraordinarily light karmic load; even though they may have experienced extreme suffering before awakening, one can see that their karmic inheritance, the conditioning that they were dealing with, wasn't too deep. This is very rare. Only a few people in a given generation may wake up in such a way that there's no further process to undergo.
What I always tell people is this: don't count on that person being you. Better to count on being like everyone else, which means that you will undergo a process after an initial awakening. It won't be the end of your journey. What I will attempt to do here is to point you in a direction that may be useful and orienting as you embark on that journey. As my teacher used to say, it's like getting your foot in the front door. Just because you've gotten your foot in the front door doesn't mean you have turned the lights on; it doesn't mean you have learned to navigate in that different world that you've awakened to.
I'm very happy that this book, which is based on a series of  talks I've given, offers  me the opportunity to  address this subject—the question of what happens after  awaken- ing. The information that exists on life after awakening is not usually made public. It's most often shared only between spiritual teachers and their students. The problem with that approach is that, as I've said, a lot of people are now having these moments of awakening, and there is very little coher- ent teaching available for them. In that sense, this book is meant to be a welcoming to that new world, that new state of oneness.
Dear Sounds True friends and community,
While holding a mirror to our own organizational accountability, Sounds True unequivocally stands in solidarity with the Black community, the family of George Floyd, and the many others who have been victims of police brutality and ongoing racial injustice.
We stand with and for our Black employees, our Black authors and colleagues, our Black customers, and all of the protestors and social change activists—past, present, and future— who are working to put an end to racism in every corner of our society.
And we are committed to not just stand in solidarity but to step up.
Since George Floyd's murder, we have been having many in-depth discussions among the 125-person staff at Sounds True about the most meaningful actions we can take as a transformational learning company to help educate ourselves and our community and contribute to the dismantling of racism.
We have been asking ourselves questions such as:
How can we best use our platform to better amplify the voices of wisdom teachers who are Black, Indigenous, and People of Color (BIPOC)?
What's in our Shadow, as individuals and as an organization? What unconscious areas must now be brought into awareness?
And how do we actively address these areas so that we can evolve as an organization and be a force of genuine service in the world?
The answers to these questions are not simple, quick, or easy. It has taken me a while to write this email to you, our beloved customers and Sounds True community, because we have felt as a team the need to listen carefully and look deeply within in order to lay out an action plan moving forward that will contribute to meaningful and substantive change.
Anything less falls short of what I believe this moment is asking of us.
We also want to learn and evolve in partnership with you. We are learning and growing together as a community, and it has been important for us to create a moving-forward action plan that invites engagement from our entire audience.
With arms wide open, I invite you to witness, support, and step up with us in the following ways:
Over the next two years, Sounds True will be undergoing an in-depth Diversity, Equity, and Inclusion Training in the workplace. This training initiative has been in development for over a year, and will be provided by TMI Consulting, led by Dr. Tiffany Jana. Dr. Jana is coauthor of the books Overcoming Bias, Erasing Institutional Bias, and Subtle Acts of Exclusion. As part of the training, we will be uncovering how unconscious bias, microaggressions, and micro-acts of exclusion show up in the workplace, in our personal lives, and even in our products. The training also includes a thorough audit of Sounds True's hiring practices, HR policies, marketing materials, and more.


Sounds True also wants to include our customers, authors, and partner businesses in the introductory phase of this training process that we will be embarking upon. With that in mind, we are hosting a three-part webinar series on "Healing Racism" with Dr. Jana, beginning on Wednesday, June 24, at 8:00 pm ET | 5:00 pm PT. The series is free, and we are inviting our customers, authors, and business associates to join the Sounds True staff for this online training and to walk this part of our journey together. As someone on our email list, you will be receiving all of the details in future emails.
WATCH HERE
It is clear to us at Sounds True that we need to publish and otherwise amplify the voices of more authors and presenters who are Black, Indigenous, and People of Color. If you have ideas about new BIPOC authors you would like to see published at Sounds True or included in our summits and online offerings, please write to us at acquisitions@soundstrue.com.


The Sounds True Foundation, formed in 2018, is increasing its efforts to raise scholarship funds for BIPOC students to attend our Mindfulness Meditation Teacher Certification Program and become trained as mindfulness teachers who will bring this practice to diverse communities all over the world. We will be hosting a virtual fundraiser on June 30 for this initiative and will be emailing you with more details.
As I mentioned, working to dismantle and heal racism—in ourselves, in our organization, and in our world—is not a flash-in-the-pan effort at Sounds True. This is a long-haul commitment to the creation of a different world that is just, kind, and equitable. And we have a heckuva road to travel with you to get there.
And we are committed. We don't want to simply talk about spiritual awakening. We want to embody it … as individuals, as a company, and as a force in the world. Humbly and boldly, we are going to give everything we have and invite you to do the same. This is the time for us to step up, together.
With love on the journey,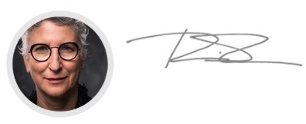 Tami Simon
Founder and Publisher, Sounds True
P.S. You can learn more about our commitment to creating a more compassionate world here.
You feel special. Sometimes this feels like a curse. Like no one will understand you. Ever. Like you will always be an alien walking among regular humans, pretending to blend in. You have learned to live with this gulf, but what you really crave is community. You long to belong to the human family. To Mother Earth.
Participating in the human condition can be bewildering. It is just not always cozy and easy—rather, it's humbling at best, downright humiliating when it is not flowing. It can seem so much simpler to ride solo, slaying your own dragons and singing the ballads you wrote about yourself. Collaboration can be tedious, and the prevailing masculine value system may have conditioned you to feel like you are giving away your power when you share it with others.
So what? Give it away. The time of the singular sage bestowing his unique wisdom is over. That was a method devised by the men in charge who sought to regulate wisdom. They taught us to suffer alone in the desert for forty years, collecting our insights in a secret box called "Esoteric Knowledge." Then, we were supposed to dispense those insights stingily to those who proved themselves worthy by also suffering alone for the requisite forty years in the desert.
It turns out that the world is filled with special beings, grappling our way through the anxiety of solitary conundrums and tasting the occasional reprieve of connection. When you realize this, your body lets out its breath and relaxes. The curse lifts. You come in from the cold. You hold out your cup, and some other special being fills it with sweet, milky tea spiced with fragrant herbs. You drink.
Our way, the way of the feminine, is to find out what everyone is good at and praise them for it and get them to teach it to one another. Maybe you know something about the hidden meaning of the Hebrew letters, or how to build a sustainable home from recycled tires and rammed soil, or loving-kindness meditation. You, the one who knows the Islamic call to prayer, climb this minaret and call us all to prayer. You, the one who knows how to sit quietly at the bedside of the dying, show us the way to bear witness. You, the one who knows how to get us to wake up to the shadow of privilege, please wake us the #*#@ up. It will be chaotic, all this community building, but your cooperation will save the world.
Besides, it will be fun.
For 40 days, I had the most soulful rest. And I did it in the comfort of my own home, with a full-time job, a family, and a social life.
Every day I awoke around 5:30 am and tiptoed to my Rest Cave (set up in a corner of our spare room). I laid on my back on an exercise mat (under my favorite blanket with a sleep mask) and plugged earbuds into my phone. Then I hit play on Karen Brody's Daring to Rest yoga nidra meditation and let her soothing guidance lull me into a state of deep rest—or as Karen puts it, a return to myself. If you're not familiar with yoga nidra, it's a meditative practice for entering one of the deepest states of relaxation imaginable. And you do it lying down.
I'm not a morning person, but getting up to lie down (ironic, right?) was lovely. The stillness of the early morning quickly became my friend.
For the first 15 days, I listened to the Rest Meditation (20 minutes) to shed physical exhaustion, followed by 15 days of the Release Meditation (30 minutes) to let go of limiting beliefs. The last 10 days consist of the Rise Meditation (40 minutes), allowing life purpose exhaustion to lift, so that you can hone in on your true-hearted desires. Every five days I read a chapter in the book itself, Daring to Rest, for insight into what I was experiencing and supportive practices.
Gradually these aspects of my life began to shift—providing a depth of experience new to me, and oh so, beautiful.
An underlying sense of sweetness in my day.

I discovered a natural flow to my day, felt light and at ease in my skin, and second-guessed myself less.

Deep intuition.

Karen guided me to breathe in through my heart, then follow my breath, see where it landed, and listen for what she calls a "soul whisper"—a word or image that offers a clue to how you're really feeling. Some days all I could think about was my to-do list or obsess over a worry. But when my soul whispers did arrive, they were often crystal clear and I journaled about them.

Patience and connection.

Mornings were less frantic. When my seven-year old son had stressful moments getting ready for school, I felt calmer and more present for him. When we walked to the bus stop, my awareness of the outdoor world was more acute—the blue sky, cloud formations, the crescent of a morning moon.

Craving control.

On days when I felt overwhelmed or anxious, my inclination to relieve those feelings with a glass of wine or binging on television lessened. Sometimes I would simply sit, gaze outdoors, and do nothing more. In those moments, I loved not feeling the need to do anything—not clean, not sort the mail, not check Facebook. I began to understand rest outside of my Rest Cave.

A connection to beyond.

This was a big one. Karen calls it your "council of women" and teaches you to summon it for love and support. It can be women in your circle, women who have passed, even women you don't know personally. I saw my grandmother (who died before I was born) looking at me lovingly and felt my sister-in-law, who I've known since I was a baby, standing beside me. At times the feeling of these and other women was so strong that tears ran down my cheeks.
While my life became deeper and rosier, it was not until I went cold turkey for a few weeks that I realized just how powerful this rest cleanse was.  I've always been someone who can go the distance, then neglect the sustaining part, like training for a half-marathon but not running for months after the race. And it's so easy to fall back into old habits.
So now I'm learning how to translate this cleanse into an ongoing practice, for which Daring to Rest offers sound insights. My Rest Cave is an essential element. It's not only a dedicated space for yoga nidra, but one for self-care in general—to journal, to listen to music, to just be.
Karen ends every yoga nidra meditation with the words, "Be good to yourself." And in that spirit, I invite you to download her free Rest Cave Guide to create your own. And once you do, I dare you to rest and see what happens!
Christine Day has been a member of Sounds True's sales and marketing team for more than five years and loves diving into our books on a personal level to learn both theory and practice. She also works on Sounds True's children's books and enjoys doing storytimes at her son's elementary school.